He Saw A Note On A Package, What This UPS Man Did Saved Lives….
A UPS carrier is credited with rescuing a woman who had been assaulted and held captive in her own home by her husband.
According to the court documents, her husband beat her, put a gun to her head, and threatened to kill her. She wasn't allowed to leave the house or use her phone starting on Monday night, and her husband allegedly dragged her by the hair when she tried to run away. Meanwhile, he left their three-year-old son locked in his room with no food or water and the child was forced to remain for 15 long hours while the assault, starting Monday night, occurred.
On Tuesday morning, she got a call that UPS was there to deliver a package, the unnamed woman knew this might be her only chance to get a message out. As she was signing for it, she wrote, "Contact 911."
After the UPS driver picked up a package from the home with the message "Contact 911" written on it, the UPS driver called 911,  the Police were then notified.
Police arrested James Jordan at the couple's Robertsville, Missouri, home Tuesday.
James Jordan, 33, was taken into custody and held on a $100,000 bond.
He faces charges of domestic assault, sodomy, felonious restraint, unlawful use of a weapon, and endangering the welfare of a child.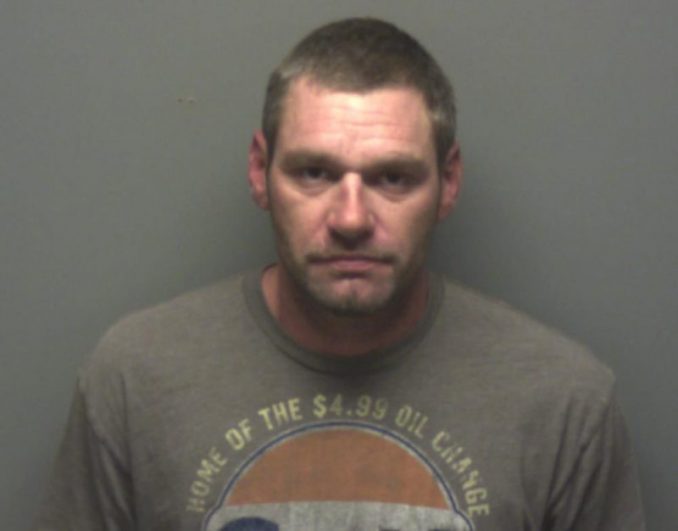 The unnamed UPS driver was rightfully credited with helping to save the lives of Jordan's victims after his call led to their rescue. "He made a huge difference," Franklin County Sheriff's Department Sergeant T.J. Wild said.
Often, people mindlessly go about doing their job without paying much attention to anything other than the task at hand. It's not unusual to see a driver handle a package without taking a closer look. But, this man was observant, and two people are alive because of it.
As many of us spend our days caught up in our own lives, we might be missing a desperate message from someone in need. Slow down and look around, especially if you work in the service industry.
Watch it here: Youtube/Inside Edition
Sources: Taphaps, Kmov, Nypost