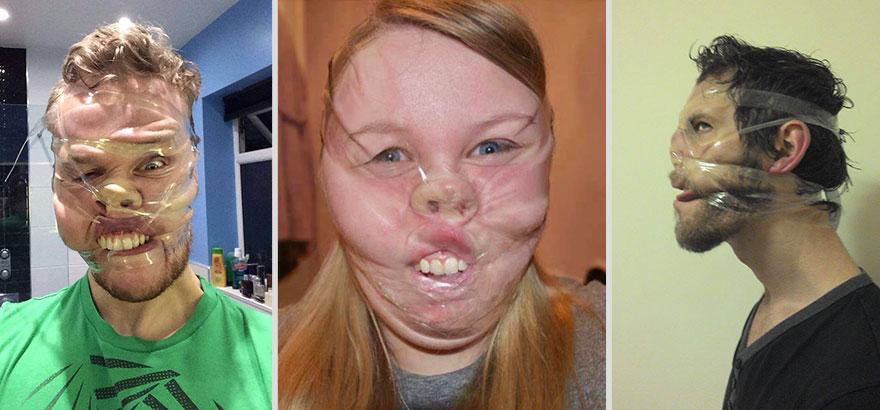 This doesn't look fun at all! 
In fact it looks rather painful. 
And incredibly disgusting!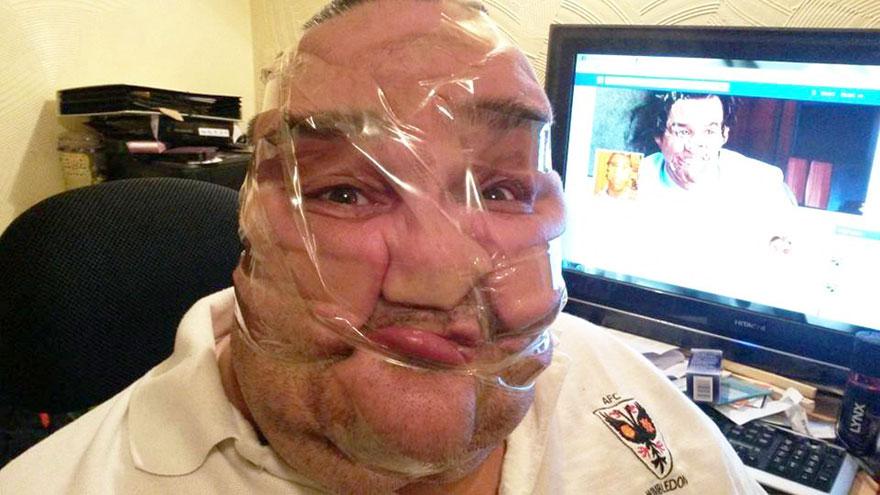 But I can see the appeal. You can't help but laugh at these distorted faces. 
There are even a few Facebook pages dedicated to the "Cellotape Selfie".
I've gotta say, this is better and a lot safer than some of the viral challenges going around the internet. Although there is no real point to the madness. 
Some of these are guaranteed to haunt your dreams!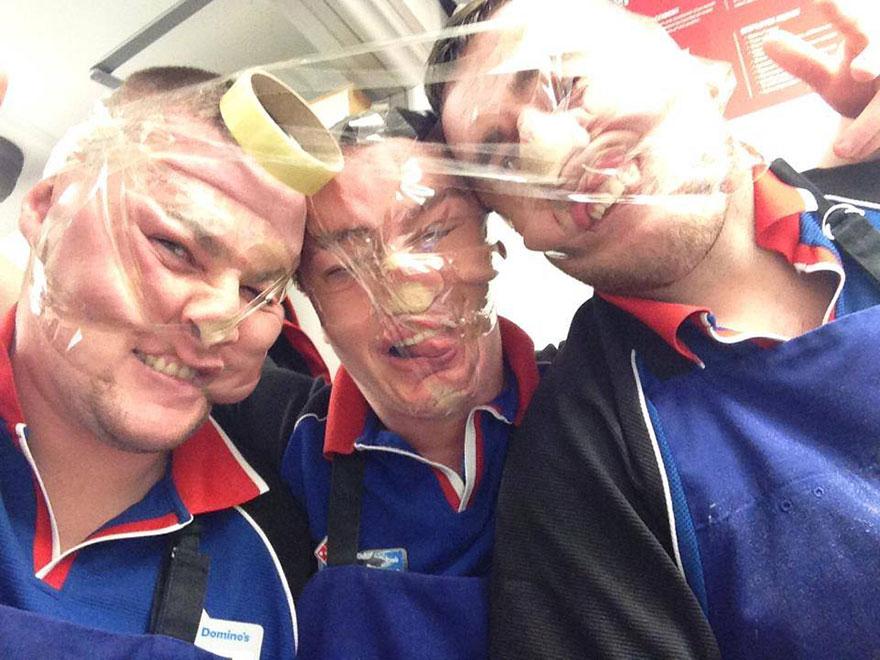 A group cellotape selfie!? Now that's commitment. I want to see the videos of them taking the tape off! OUCH!!!